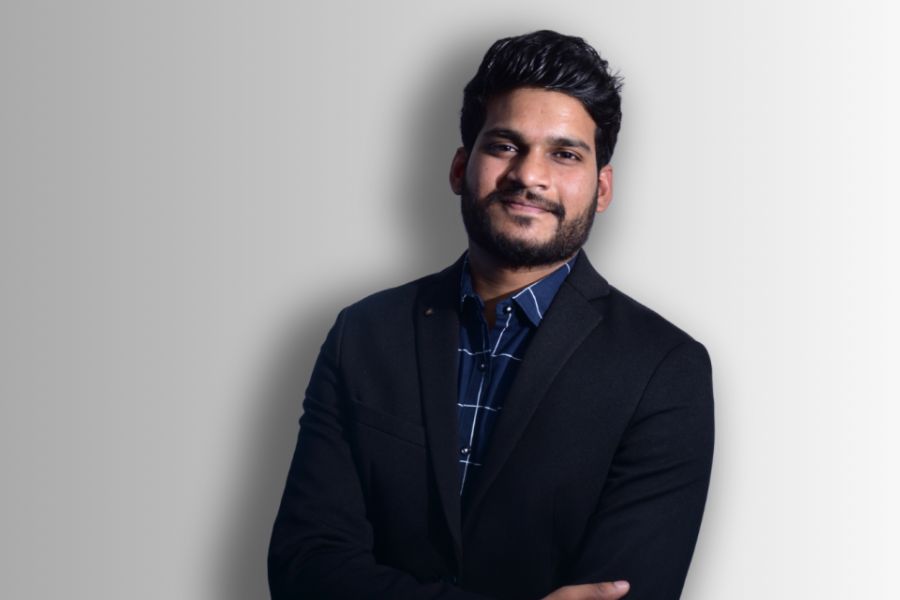 In the contemporary digital era, technology's rapid advancement and widespread adoption have made the Internet an indispensable hub for information, communication, and commerce. However, our growing reliance on technology also leaves us vulnerable to cybercrimes and security breaches. Consequently, there is a critical demand for cybersecurity professionals, and that is where Hacker Academy comes into the picture.
Incepted in 2020 by Kanav Kesar and Aadish Jain, Hacker Academy is an innovative platform offering affordable cybersecurity education and training to students. The Academy has already educated over 100,000 students through live sessions, amassed over 200,000 followers on social media, and garnered millions of video views, underscoring its effectiveness.
Aadish Jain co-founded this venture to bridge the gap in cybersecurity education. He realized that a vast majority of people were oblivious to the repercussions of cyber-attacks and the potential risks to technology's future. Therefore, he was determined to create a platform that could deliver a more efficient method of educating the masses about cybersecurity.
Through assisting friends, family members, and neighbors with digital matters, Aadish Jain recognized the significance of cybersecurity education. Embracing the opportunity to utilize his skills to benefit people worldwide, Aadish Jain transitioned his business to a digital format. This move enabled him to connect with millions of individuals and produce tangible results.
Aadish Jain aspires to raise awareness about the consequences of falling victim to cyber-attacks and seeks to equip individuals with the knowledge required to safeguard themselves. The enterprise aims to share its expertise with students interested in pursuing this domain. Moreover, Hacker Academy's courses are affordable, rendering them accessible to everyone, including those with limited or low incomes.
Aadish Jain pinpointed a shortfall in cybersecurity education, as there were no entry-level and intermediate-level courses that allowed for an in-depth exploration of the field. As a result, he was determined to create an affordable and inclusive service available to all students in India. Aadish Jain remains dedicated to refining the program's internal systems to optimize student outcomes.
Hacker Academy's primary objective is to cultivate a legion of cyber warriors capable of combating cyber crimes and threats in India and across the globe. Aadish Jain believes that the future of the cybersecurity industry is bright, given the significant ongoing transformations of the internet. He aims to produce ethical hackers and cybersecurity experts who can contribute to securing the world's digital future.
Having collaborated with a CBI Officer in Cybersecurity, Aadish Jain learned that India requires ethical hackers to protect its digital landscape. He is devoted to ensuring that everyone possesses adequate cybersecurity knowledge. Policemen and ordinary citizens often have insufficient knowledge of hacking, leading to adverse consequences when exploited by malicious individuals. Hacker Academy is working tirelessly to raise cybersecurity awareness and enable eligible individuals to pursue this field for their own betterment and their nation's bright future.
Aadish Jain's passion for coding and computers originated in his childhood and led him to study computer science at Chandigarh University. His exploration of the field enabled him to identify a significant gap in cybersecurity education, which he and Kanav Kesar are now diligently working to fill.
As the driving force behind Hacker Academy, Aadish Jain has made substantial progress in advancing cybersecurity education. Hacker Academy is revolutionizing the field of cybersecurity education, offering affordable and accessible courses that are fostering a community of cyber warriors poised to safeguard India and the world's digital future. With a thriving cybersecurity industry and an ever-evolving internet landscape, the demand for ethical hackers and cybersecurity specialists has never been higher. Hacker Academy provides the education and training necessary to address this need.
To learn more about Hacker Academy, visit their website at https://www.hackeracademy.in/
If you have any objection to this press release content, kindly contact pr.error.rectification[at]gmail.com to notify us. We will respond and rectify the situation in the next 24 hours.