Bangalore (Karnataka) [India], August 12: Dr. Ravishankar Polisetty, a distinguished entrepreneur and visionary, has unveiled an ambitious strategy aimed at establishing India as a key player in the global healthcare arena. Through his pioneering initiative, Dr. Polisetty envisions not only bridging the $1.2 trillion gap in the end-stage healthcare market but also revolutionizing the healthcare ecosystem.
At the heart of this initiative lies an unwavering commitment to innovation and excellence. Dr. Polisetty's strategic vision has been acknowledged with the prestigious "Distinguished Startup and Most Valuable Product for Rural Empowerment" award, a testament to the dedication and synergy of the team.
"I am thrilled to share this transformative vision with our team and the world. Our goal is not just to address a market gap, but to redefine the healthcare landscape," stated Dr. Ravishankar Polisetty.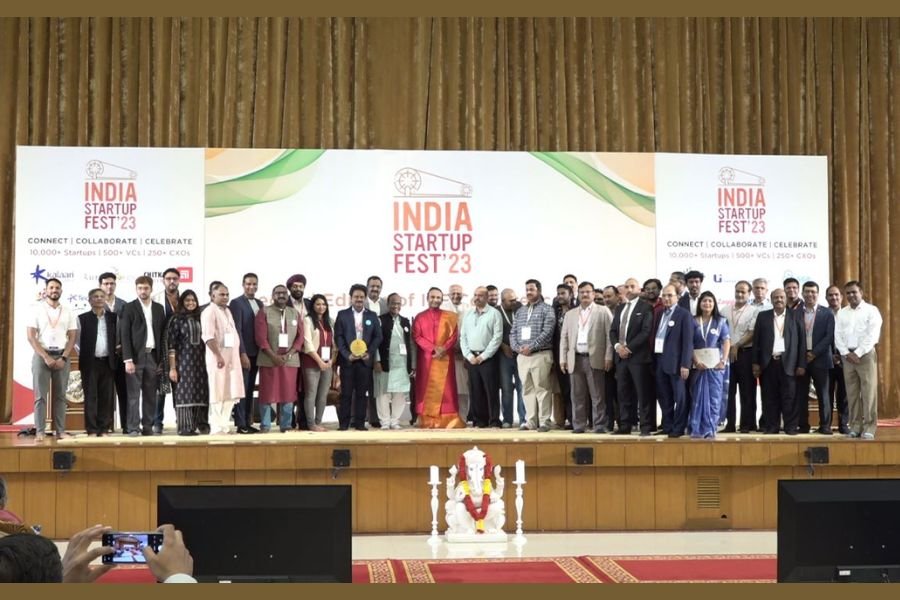 Dr. Polisetty's approach focuses on harnessing the potential of cutting-edge technologies to address the significant gap in the end-stage healthcare market. The recognition of this groundbreaking initiative during the award presentation further underscores the commitment to realizing its full potential.
"This initiative represents more than just a project; it signifies a paradigm shift in healthcare. The recognition and support validate the collaborative efforts of our team," emphasized Dr. Polisetty.
The strategic roadmap outlined by Dr. Polisetty reflects the dedication, innovation, and tenacity of the entire team. With a strong emphasis on sustainable growth and an unwavering commitment to making healthcare more accessible, this initiative is poised to redefine healthcare norms.
As Dr. Polisetty's vision gains traction, it's evident that the journey ahead holds significant promise. With the resolute commitment of the team and the recognition of the award, this strategic initiative is set to reshape healthcare, bridge gaps, and make a lasting impact.
Dr. Ravishankar Polisetty:
Dr. Ravishankar Polisetty is a visionary entrepreneur and the driving force behind a transformative healthcare initiative. His commitment to innovation and meaningful change has garnered recognition, including the "Distinguished Startup and Most Valuable Product for Rural Empowerment" award.
For media inquiries, please contact: PR Panda Promotions , WA: +91-9667329503, E: marketing@prpanda.in 
If you have any objection to this press release content, kindly contact pr.error.rectification@gmail.com to notify us. We will respond and rectify the situation in the next 24 hours.