Read Time:
2 Minute, 20 Second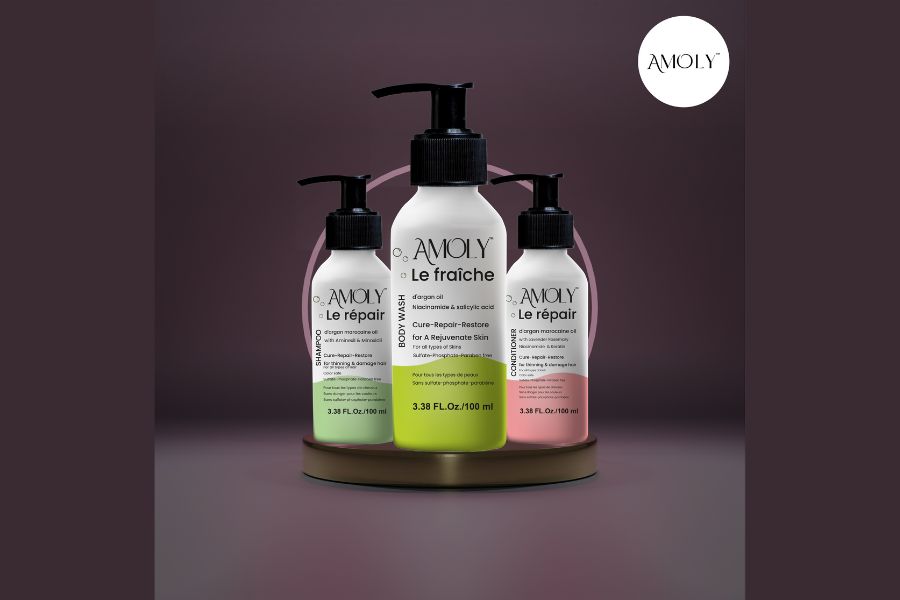 New Delhi (India), April 14: When it comes to hair care, finding the right products that cater to your hair type and concerns can be a daunting task. With so many products out there, it's hard to know which ones to trust. That's where Amoly comes in. Amoly is a Bangalore-based company that aims to bring the best-formulated haircare and skincare luxuries across the globe, especially for Asian people.
At the helm of Amoly is its founder and CEO, Pragyan Paramita, a 23-year-old girl from a small town called Puri in Odisha. Pragyan is into automation and the IT sector, and her aim is to bring high-quality hair and skin care products to consumers at an affordable price.
Amoly was incorporated on Second August 2022 as Amoly Private Limited. The company believes in productivity and creating work-efficient haircare and skincare products. Unlike other brands that spend a lot on marketing gimmicks and paid influencer marketing, Amoly invests its cost in making the best shampoo, conditioner, and body wash for consumers while prioritizing sustainability and eco-friendliness.
The Amoly website, www.amoly.in, is a one-stop shop where consumers can order directly or through other leading beauty e-commerce platforms. Amoly's products, such as Amoly le repair shampoo, Amoly le repair conditioner, and Amoly le fraiche body wash, are the first professional brands available at an affordable price range. The ingredients used in these products are of high quality, including amenxil, minoxdil, niacinamide, keratin, amino acids, argan oil, and rosemary. But Amoly keeps a minimum margin amount so that the consumer can get real solutions at an affordable price, a truly revolutionary decision made by Amoly's founder, Pragyan Paramita.
One of the unique aspects of Amoly is its social media presence. Amoly has accounts on various social media platforms, including Instagram (@amolyindia), Facebook (Amoly India), LinkedIn (Amoly), Twitter (@Amolyindia), Pinterest (Amoly India), YouTube (@AmolyCosmetologics), Dribbble (Amoly India), Behance (Amoly Social), Flickr (Amolyindia), Tumblr (Amolyblog), Medium (@amolysocial), and Reddit (u/amolyindia) and our  Google Maps where you can visit our office.
This presence helps consumers stay informed about the latest products, company news, and offers.
In conclusion, Amoly is your partner in achieving beautiful hair. The company's commitment to high-quality, eco-friendly, and affordable products, along with its founder's vision, sets it apart from other haircare brands. With Amoly, you can trust that you're getting the best for your hair and the environment.
Visit amoly site www.amoly.in to know more about them.
If you have any objection to this press release content, kindly contact pr.error.rectification[at]gmail.com to notify us. We will respond and rectify the situation in the next 24 hours.
The post "Hair Affair with Amoly: Achieve Luxurious Locks with Sustainable and Affordable Haircare" appeared first on Republic News Today.